In 2009 and 2010 The Aveda network, including Rizzieri School for the Healing Arts, partnered with Global Greengrants Fund to bring clean drinking water to tens of thousands of people in over 30 countries around the world. Greengrants has been funding the construction of hundreds of wells and solar pumps. But perhaps more importantly, residents are being educated to maintain these systems and to advocate for their own communities' rights to access safe drinking water. Take a look at the following video documenting this monumental effort: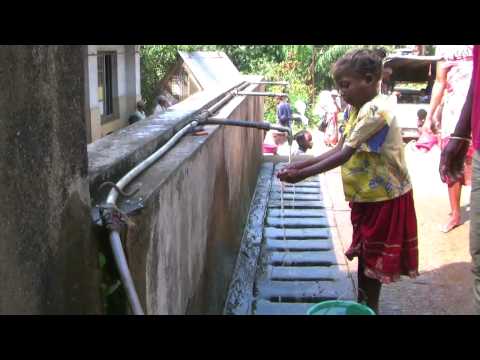 As many underprivileged communities have been helped through the efforts of the Rizzieri School for the Healing Arts and the Aveda network of salons and spas, there are still millions in need of help. Aveda is offering a Light the Way™ Earth Month Candle. This limited-edition soy wax candle, which sells for $12, features an aroma of organic French lavender and will raise $1,340,000 for clean water projects around the globe. 100% of the Earth Month Candle proceeds will be donated to Global Greengrants Fund.
Please, join us today in bringing the most simple of requirements to the world, clean, clear water. Contact the Rizzieri School for the Healing Arts to purchase your Light the Way candle.